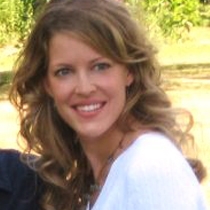 Melanie Z.
Registered Dietitian "LDN, RD"
As a registered dietitian, licensed nutritionist and owner of a private nutrition practice, Melanie Zook inspires others to organize and take stock of their kitchens and lives in order to start fresh, go green, and live well—everyday.
After earning her master's degree in nutrition education and wellness promotion from Immaculata University, Melanie established her own nutrition and lifestyle company called "Fresh Start." Through her services, clients in the greater Charlotte, N.C. area can learn how to detox their diets, homes and personal lives so they can have a fresh start to eating and living well.
As an organization and efficiency expert, Melanie works to help clients save more than their diets—she also helps them to preserve time, money and Mother Earth. After an initial discussion and questionnaire, an individualized consultation begins, using personalized handouts (prepared in advance) and advice based on a client's needs and goals.
Melanie also offers a "Fresh Start Party," where you and your friends can get together for a personalized session on a topic of your choice. "When (clients) work with me, they get current, personalized nutrition information, as well as hands-on, tried and true tips, so that they can have the fresh start they need."
---