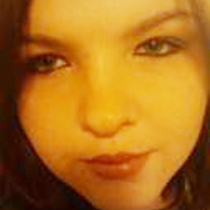 Christina F.
Massage Therapist "LMT"
---
"Everyone has pain in some form," notes licensed massage therapist Christina Fries. "The trick is to want to improve it."
Raised in Mesa, Ariz., Christina now offers residents of her home town the opportunity to improve the quality of their lives through bodywork and massage. "When it comes to healing, I believe in the power of science and I love being given the opportunity to prove myself," she says.
Christina maintains a private mobile practice with an eye for convenience, bringing the benefits of massage to clients' homes while reducing their need to travel. In addition to everything needed for a successful session, she also brings a unique attention to detail that, as she describes, is often overlooked by other therapists.
Her detailed approach can be attributed to a particular interest in the human body. "I love anatomy and the inner workings of the human body," says Christina, who loves the challenge of when a client comes to her in pain and finds it particularly rewarding to help them. For relaxation, she offers a full body massage; but when there is a focus area, she aims to warm up the muscles so that she can work deeply into them over the course of the session.