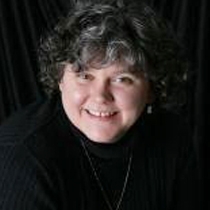 Teresa G.
Acupuncturist "LAc"
Licensed acupuncturist Teresa Green combines acupuncture and Chinese herbology to create lasting change in clients' lives.
Teresa earned her master's degree in Oriental medicine from the Academy of Oriental Medicine in Austin, Texas. There, she completed more than 3,000 hours of training in acupuncture, Chinese herbology, shiatsu, Asian medical theory and Western sciences.
A diplomate of the National Certification Commission for Acupuncture and Oriental Medicine, Teresa is committed to helping patients discover the healthiest version of their selves. She understands that it is more important to treat the root of illness, not just the symptoms, and focuses on treatment plans that promote optimum health rather than immediate relief.
Teresa treats clients coping with a variety of conditions, including stress disorders and sleep disturbances, through the use of acupuncture, acupressure, aromatherapy, shiatsu, food therapies and medical massage. At Green AcuClinic, she works closely with an NAET practitioner, an amenity which works to the advantage of clients who wish to address chronic health problems and allergies.
---
Professional License
0121000358
Certifications
Virginia Board Of Medicine
Specialized Training
Academy of Oriental Medicine, Austin, TX, Master of Oriental Medicine