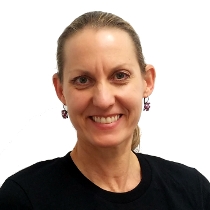 Christina R.
Structural Integration Professional "CR, LMT"
A world traveler of Swedish descent, Christina Richards is known for her inability to recognize the many famous clients she works with until she sees them on TV. That's because, for this Certified Rolfer, status takes a back seat to her natural and unyielding desire to help anyone and everyone she can.
Christina has been a certified Rolfer since 1999 & a licensed massage therapist since 1995, and has practiced Yoga for over a decade. Due to her 15 year professional career in dance and theater she has worked extensively with principal dancers from NYC Ballet, Broadway musical theater performers, celebrity actors and professional athletes to keep them performing pain-free and injury-free. She excels in relieving repetitive strain patterns and chronic tension that can also effect musicians, office workers, care givers, the elderly, and all walks of life at all ages.
---
Professional License
NYS Lic #008267
Certifications
New York State Board of Massage Therapy
Specialized Training
Swedish Institute of Health Sciences
Current & Previous Employers
Radiance Spa Shangri-La Spa The Quiet Touch Paul Lebrecque Penta Hotel Jeffrey Oswterman, DC