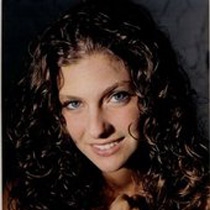 Jennifer M.
Massage Therapist "LMT"
Born and raised in Rochester, N.Y., Jenn Maher grew up on the sidelines of Amerks and Red Wings games and remembers thinking at the time how great it'd be to work with professional athletes. Hard work and determination have afforded her the opportunity to live her dream.
A licensed massage therapist with a private bodywork practice, Jenn works with professional lacrosse players on the Rochester Rattlers and Knighthawks. She hopes to one day evolve her practice to work with hockey players too.
Jenn takes a holistic approach to health, her work which affects the mind, body and spirit. She is passionate about helping clients who are experiencing pain, and finds satisfaction in seeing the relief in their faces after a session is over.
A lifelong athlete, Jenn's penchant for the athletically inclined is only natural. Between hiking, swimming, ice skating and soccer, it wasn't long before this exercise enthusiast began to struggle with a problematic knee. She credits a licensed massage therapist whom she worked with for her ability to continue being active—and for her desire to do the same for others.
Jenn is a graduate of The College at Brockport and Monroe Community College, where she received her bachelor's and two associate's degrees in massage therapy, physical education and physical studies. She obtained her massage therapy licensed in 2006.
---
Professional License
019529
Certifications
New York State Board of Massage Therapy
Specialized Training
Monroe Community College, Associate's Degree in Massage Therapy, 2006
Bachelor's Degree in Physical Studies