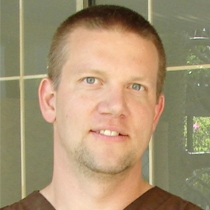 Alma M.
Acupuncturist "LAc"
Looking for the benefits of acupuncture and tui na massage, but don't want to leave your house? That's exactly why Alma Myers founded the Los Angeles Mobile Acupuncture Group—a team of mobile practitioners who bring private, compassionate, professional health care to clients' doors.
Alma delivers affordable Traditional Chinese Medicine modalities with enthusiasm and passion. After spending four years in the masters program at Emperor's College, he is well-versed in holistic acupuncture, tui na bodywork and traditional herbal medicine.
Alma's team of eight practitioners cover Tarzana, Pasadena, Glendale, Malibu, Santa Monica, Culver City, Marina del Ray and Beverly Hills. In addition to the mobile unit, Alma also practices out of the Gym Spot in Tarzana, Calif., where he promotes nutrition and exercise and performs reiki energy healing.
A born go-getter, Alma served in the United States Military as a support member of the Fifth Special Forces Group. With the Evolve Wellness Foundation, Alma works with senior citizens and the gay and lesbian community through a variety of wellness programs. "I feel the most important thing that I teach my clients would be compassion and love for themselves through acceptance of who they are and how to overcome their personal and health obstacles," he says.
---
Professional License
CA13391
Certifications
California Acupuncture Board