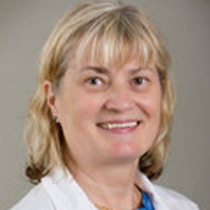 Katalin C.
Acupuncturist "PhD, LAc"
Leave the weird wide world outside with Dr. Katalin Csoka, a pulmonologist and licensed acupuncturist who combines her academic training and eastern medicine experiences to ignite a health conscious attitude in her patients.
Dr. Csoka is a pulmonologist and licensed acupuncturist with over 30 years of health care experience. Using the sharpest needles around, yet with the gentlest touch, she uses her vast knowledge of traditional and alternative medicine to heal clients who express a variety of health concerns.
People are always asking why they should see Dr. Csoka over any other doctor. In addition to three decades of practice, Dr. Csoka is well-versed in prescribing Chinese herbal formulations, and evaluates individual diets and prescribes the best nutritional supplements to help clients meet their wellness goals.
Collaborative by nature, Dr. Csoka doesn't hesitate to refer clients to other medical specialists, as she believes in a community approach to healing. While acupuncture can significantly improve the state of one's health, many of her patients also receive regular treatment for the relaxation and balancing effects of the ancient healing practice.
Dr. Csoka earned her PhD in clinical pharmacology from Uppsala University in Sweden. Born in a small village in Hungary, she credits her upbringing for her many of her philosophies today. "Knowledge is power, and no one can take away from you," her grandmother used to tell her. She continues to live by this today, while distributing knowledge and information to her patients along the way.
---
Professional License
AC 10502
NCCAOM 27998
Certifications
National Certification Commission for Acupuncture and Oriental Medicine
California Acupuncture Board