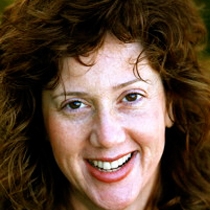 Cheryl B.
Pilates Instructor
You never know what you're capable of until you do it. Cheryl Burney, owner of Strength and Movement, Pilates with Purpose, takes pride in helping others find that strength.
Cheryl was spurred to start Pilates training after years of working in the entertainment industry. With an extensive background in anatomy and physiology, she combined her knowledge of massage and bodywork to provide "quick fixes" to tired or injured actors.
Today, Cheryl works with a variety of clients at her facility in Larkspur, Calif.—Strength and Movement, Pilates with Purpose. At her studio, some clients seek intense training for job performance while others require help with rehabilitation. Yet all appreciate the studio's calm and friendly environment, which offers natural light shining through a circular window.
Cheryl has used Pilates not only to heal her own injuries, but to help others feel better than when they arrived and to carry that feeling home. She says, "The most important thing I can do for my clients is to educate them, not only with their form during a class, but how to take that form and function and apply it to their daily lives."
Pilates is not a single-minded practice. Clients who arrive with one goal in mind often leave with a better sense of balance, increased flexibility and a grace that permeates all movement. "Pilates never ceases to amaze me in what it can do for people all around," Cheryl concludes. "Everyone gets to reap the benefits of the results!"
---
Specialized Training
Certified Pilates Instructor, 2005
Structural Integration and Movement Education, 1986