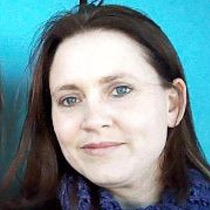 Jennifer R.
Massage Therapist "LMT"
"Imagine a massage where all of the senses are stimulated," licensed massage therapist Jennifer Rauh says to her clients.
"Imagine the skin feels warm, the muscles feel soothed and relaxed. Imagine aroma therapeutic oils and organic massage lotions that entice the sense of smell and rejuvenation of mind and body. Imagine you feel like a new person: refined."
All this and more can be experienced during one of Jennifer's personalized therapy sessions. "I believe a good therapist listens to her clients and customizes the massage to the individual," Jennifer says. "I enjoy being a part of helping someone feel better, and I like being able to share my gifts with the world."
Jennifer, who graduated from Northwestern University with a certificate in Applied Science and Massage Therapy, has been a licensed practitioner in both Illinois and Indiana for three years. She is available for out-calls, as well as in two locations: Be Well Therapeutic Massage and Acupressure in St. John, Ind. and Pure Life Yoga and Wellness in Tinley Park, Ill.
"I love what I do, and it shows," Jennifer says. "I want to help you live a healthier, happier life, free from pain."
---
Professional License
Ill. #227010925
Certifications
Illinois Department of Financial & Professional Regulation
Indiana State Board of Massage Therapy
National Certification Board for Therapeutic Massage and Bodywork