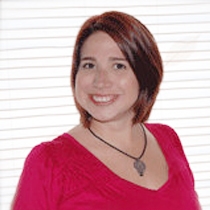 Adina R.
Acupuncturist "LAc"
One reason new clients are often hesitant about trying acupuncture—needles. Adina Robinson, a licensed acupuncturist in El Dorado Hills, Calif., eliminates these phobic tendencies by using the Acutron Mentor, a micro-current machine.
At her private practice, Adina utilizes Acutron primarily for Acugems facial rejuvenation, though it may also be used for those who simply fear needles but wish to try acupuncture. Certified in the Acugems modality, Adina offers facials individualized for each client's needs. She is also certified in Mei Zen acupuncture facelifts, aromatherapy and the Nambudripads allergy elimination technique.
A member of the American Pregnancy Association, Adina is a popular practitioner among the mothers of El Dorado Hills, many who are expecting or trying to conceive. She offers fertility treatment to women interested in becoming pregnant and assistance with handling natural induction.
Adina's clientele also seek her help with pain management and other ailments. Whatever the concern, she believes in treating both the cause of disease and its symptoms. Treatments are based on the whole individual, with the goal of stimulating the body to kick in its natural healing abilities.
"Acupuncture is a process," Adina says. "It is like having braces. Unfortunately wearing braces for one day will not straighten your teeth." One might find relief with a single session, she notes, but the full benefits can usually be felt over multiple treatments. Once a client is in balance, he or she only has to come in for treatment as needed, on a maintenance basis.
---
Professional License
AC11871
Certifications
California Acupuncture Board
Specialized Training
Acugems Facial Rejuvenation, 2007
Mei Zen Facial Rejuvenation, 2007