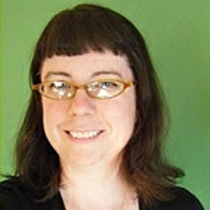 Christine F.
Other Wellness Practitioner
"Reflexology is the most relaxing practice I have ever experienced," says Christine Freeland, licensed reflexology and massage therapist and owner of Seattle's Little Bird Reflexology. "It facilitates the return of a natural state of balance within the whole body through deep relaxation, nerve stimulation and improved circulation."
Christine, who received her certification from the Seattle Reflexology and Massage Center, practices the Ingham Method, developed in America in the 1920's by Eunice Ingham. This method is a gentle, supportive practice that uses only the practitioner's hands to access reflexive points on the feet, hands and ears.
"By stimulating all the nerves and energy lines in the body from the feet upwards, the brain can relax and just kick back," she explains.
At Little Bird Reflexology, Christine is dedicated to providing a comfortable experience for her clients. She says that clients might feel tender or tingling sensations, but never pain, and communicates throughout the session to make sure they are properly relaxed. Some clients even fall into a semi-awake or dream-like state, and Christine says this response is "a good sign and most welcome."
What to Expect
Before a typical first session, Christine chats with her clients about their current health concerns and areas of pain. During the session, clients lie on their backs on a massage table, with a pillow and warm blanket. Christine asks that clients communicate how they are feeling throughout the session, especially which pressure points seem to be having the greatest impact on their pain.
---
Specialized Training
Seattle Reflexology and Massage Center, Certificate of Mastery in Reflexology, 2011