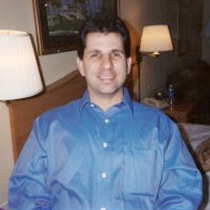 Adam Y.
Registered Dietitian "CSSD, LDN, RD"
As a bodybuilder and powerlifter, Adam Yezer knows that it takes hard work, dedication, and a nutritionally sound diet to get serious results.
Adam is a registered dietitian and licensed nutritionist in North Carolina. In practice since 1997, he has experience working with clients who are looking to manage diabetes, cardiac issues, kidney concerns and those struggling with weight loss through proper dietary modifications.
As a specialist in sports nutrition (his internship was spent working with the Tampa Bay Buccaneers), Adam applies his background in exercise science to help clients reach optimal levels of physical wellness and finds satisfaction in watching them achieve their goals. He is committed to putting client convenience first and offers in-home nutritional counseling to quite literally bring a positive dietary mindset right to a client's doorstep.
---
Certifications
American Dietetic Association