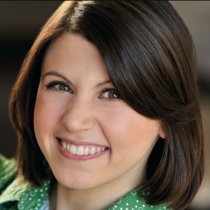 Natalie N.
Personal Trainer "CPT"
Natalie Neckyfarow, a certified Pilates instructor and certified personal trainer, actually hates going to gyms. When she sees individuals exercising in potentially dangerous positions, she wants to step in and demonstrate the correct form and function.
Specializing in working with clients who maintain busy lifestyles but need to prioritize their health and fitness, Natalie wants everyone she trains to be able to exercise safely on their own between sessions. She provides detailed instruction so that clients understand the difference between "good pain" and bad, that way, when they decide to go at it alone, she feels confident they can safely train without fear of injury.
"Ultimately, I want all of my clients to understand what they are doing and why they are doing it," Natalie says.
Natalie originally studied Pilates in order to obtain the "ultimate dancer's physique." Based in Astoria, N.Y., many of her clients are women who desire strong, healthy bodies without appearing to be bulky, and they appreciate and aspire to achieve Natalie's strong, dancer-like build.
"We consistently work on the core muscles—glutes, abs and back—and on balancing the body through stretching and exercise to create excellent posture," she notes. In addition to her practice in Astoria, Natalie sees clients in Chelsea and the Upper East Side of New York City. She also helps clients recovering from injuries or older individuals who are new to exercise.
---
Certifications
National Academy of Sports Medicine (NASM)
Specialized Training
Kane School of Core Integration
Sharecare Fitness Coach Certification
Trinity Laban, Professional Diploma in Dance Studies, 1999