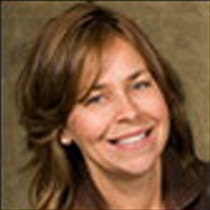 Wanda C.
Massage Therapist "LMT"
---
As a U.S. Army veteran, Wanda Cox traveled all over the world, from Okinawa and Germany to Korea and many states right here at home. She credits her travels for her open-minded view of health care and a greater appreciation for alternative wellness options.
"In many countries, massage is not something you do now and then, but done regularly as part of maintaining wellness," explains Wanda. At her privately owned studio, Flow of Energy Massage, she hopes to relay this message and to show her clients that bodywork, while luxurious, is not exactly a luxury. It's a necessity.
Another message she tries to convey? "A massage is not something being done to them. A massage therapy session is a partnership of therapist and client," she says. Through this relationship, and with open communication, massage can bring about positive change in a person's life—improvements which include current conditions such as stress reduction, increased flexibility and enhanced posture as well as long-term goals of health and happiness.
Wanda has worked as a personal trainer, nutrition and wellness consultant and massage therapist over the last 10 years. More than merely a practitioner in her field, she describes herself as an integral support system for her clients. She graduated from the Connecticut Center of Massage Therapy in Newington, Conn. in 2002, and has been operating her own wellness facility ever since.