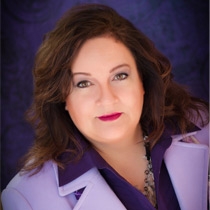 Lisa M.
Massage Therapist "CMT"
Lisa's practice in Birmingham is a warm, welcoming, healing environment. Escape the chaotic pace of everyday life and enter a serene sanctuary where peace and wellness abound.
Clients seeking relief from chronic pain or stress will be delighted by the haven-like atmosphere while also impressed by the cutting edge amenities. "I have a BioMat room set up for individuals who want to experience thermogenic therapy," says Lisa.
BioMat is a state-of-the-art light technology that relieves pain and joint stiffness, reduces stress and fatigue, increases blood circulation, boosts immune system function, removes wastes and toxins, and induces a deep delta state of relaxation. "It's great for everyone!" Lisa says.
Lisa came to holistic healing after twenty years in the auto industry. She says she views her relationships with clients as long-term partnerships, setting and reaching health and wellness goals together. "I love my work and get great satisfaction in helping others feel and perform better," she adds.
---
Specialized Training
Irene's Myomassology Institute, Graduate Myomassologist, Southfield, MI (2011)