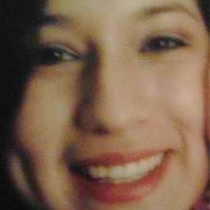 Zenia H.
Massage Therapist "LMT"
"The most important thing to know, and I cannot express this enough to clients, is that each body and each person is different," says Zenia Hickson, an Arizona state licensed massage therapist.
What Zenia means by this is that there is no single treatment path that works for everyone. "I enjoy the challenge of helping heal the body and educating clients to better themselves the natural way," she says.
Zenia always harbored an affinity for the field of massage and bodywork. While she considered a career in bodywork while in high school, she ultimately decided to dedicate her time and hard work to raising her daughter ("my pride and joy") during the early stages of her life.
Before Zenia enrolled in her massage therapy training program, she never could have imagined that her professional path would be so helpful on a personal level. While attending school, her daughter developed asthma and acid reflux—uncomfortable conditions that were left unaffected by the prescriptions and specialists she sought.
Her teacher, who she now considers a mentor, first introduced Zenia to the ways in which massage therapy could help her infant daughter. Within two weeks, the benefits of light bodywork began to show; Zenia's daughter was off all of her medication and gaining weight. "It was a miracle to me that really opened my eyes to the great power of healing through touch," she says. "Massage changed my life completely, and I want to share that with others."
---
Professional License
MT-16519
Certifications
Arizona Board of Massage Therapy
Specialized Training
Arizona College of Allied Health, 2010
Current & Previous Employers
Kalologie 360 Spa 12/2013-Current AFC Physical Medicine 09/2012-Current Suck It Up Therapies 2011-Current Spa Staffing Concept 2012-Current