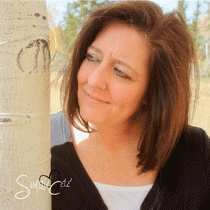 Renee M.
Massage Therapist "LMT"
Feel your best and be your very healthiest with help from Renee Mysliwiec, the owner of Healing Energies in Saint George, Utah and a licensed massage therapist in practice since 2000.
Renee's specialties include therapeutic massage, acupressure, craniosacral therapy and body talk therapy. Clients come from as far away as California and Arizona for the touch of Renee's experienced hands.
The skilled practitioner prides herself on helping clients think of their health in terms of the whole person—body, mind and spirit. "I teach my clients about the correlation between their mind, their thoughts, and what experiences they may have had in their life as to what is happening in their bodies right now," she says.
These are learnings that came out of personal experience. Hurt in a car accident in 1999, Renee's injuries left her in great pain for nearly a year even though doctors could find no cause for her pain. Through massage, craniosacral therapy and energy work, her pain decreased dramatically, inspiring her to return to school to share this form of healing with others.
What to Expect
Renee begins each session with a discussion about the client's needs and expectations. After a detailed consultation, Renee will share what treatments she recommends, then leave the room so the client can undress to his or her comfort level (note that acupressure therapy is applied over clothing). The massage therapy begins shortly after.
---
Professional License
5040523-4701
Certifications
Utah Division of Occupational & Professional Licensing
Specialized Training
Utah College of Massage Therapy in Salt Lake City (2000)
Current & Previous Employers
Saint George Day Spa 348 N. Bluff St. St. George, UT. 84770 http://stgeorgedayspa.com/