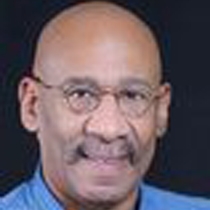 Seabron P.
Personal Trainer "CPT"
A certified personal trainer based in Seattle with over 30 years of experience, Seabron Skip Page uses balance, strength and power techniques to coach clients into physical and mental well-being.
When a client chooses Skip, they are embarking on a journey of both mind and body.
Taking inspiration from social theorist Marilyn Ferguson and Arnold Schwarzenegger, Skip believes that the psyche plays a large role in training, and that fitness can uplift all aspects of life. In training with him you will grow to understand the way your body and mind link, and come away with the exercise and movement plan you need to not only achieve your fitness goals, but a strategy for applying these methods to your daily life.
Skip's coaching aims to investigate personal needs in health and fitness, with the ultimate goal of clients developing their own mantra for success. Beginning with the three basic phases of balance and stabilization, strength training and power, Skip prides himself on keeping his clients dedicated and consistent in their fitness plans.
Health and wellness is my passion because I love staying in great shape and teaching others to adopt the scientific principles of wellness to their lifestyles," Skip says. "Why? Because the healthier you are, the more productive you can be.
---
Certifications
National Academy of Sports Medicine (NASM)
Specialized Training
YMCA USA, Certification Foundations of Strength
National Academy of Sports Medicine