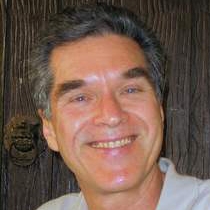 Clinton C.
Acupuncturist "LAc"
Clinton Choate, licensed acupuncturist and Diplomate of the National Board of Acupuncture Orthopedics, is a rare find: Less than one percent of practicing acupuncturists have the DNBAO qualification. This specialty, which deals with musculo-skeletal disorders, combines Traditional Chinese Medicine with Western orthopedic testing and reporting.
Finding the exact muscle or muscle group that is injured increases the likelihood of selecting the correct energy channel to be treated, Clinton explains. And utilizing Western methodology to help diagnose a problem reduces the potential of missing a critical issue or an acute disease that might be better treated by Western medicine.
Patients suffering from neuro-musculoskeletal conditions, such as a stroke, will appreciate Clintons dedication to providing them with the best possible treatment. Acupuncture has been rediscovered in our modern age as a treasure of the healing arts that balances and harmonizes the overall health of one's body, mind and spirit, Clinton says. By incorporating an acupuncture component into one's treatment plan, a safe, effective and time-tested healing system becomes available to enhance one's overall health and recovery.
In addition to orthopedic acupuncture, Clinton is also skilled in facial rejuvenation acupuncture and tai chi. Through tai chi practice, you naturally develop the ability to bring yourself into a state of internal harmony and balance, says Clinton. As your body is gently and thoroughly exercised, your emotions are calmed and your mind is restored to peaceful wholeness.
What to Expect
During the initial session, Clinton utilizes simple, state-of-the-art lab testing to help assess a client's hormones and immune system, liver detoxification ability, and GI function. This analytical tool provides a precise measurement of how well the body manages stress due to lifestyle behaviors or internal organ dysfunction.
---
Professional License
AC 3570
Certifications
National Certification Commission for Acupuncture and Oriental Medicine
California Acupuncture Board
Specialized Training
Facial Rejuvenation Acupuncture, Certificate of Completion, 2002
National Board of Acupuncture Orthopedics, Diplomate, 1992
Shu Guang Hospital, Affiliate of Shanghai Traditional Medical College, Certificate of Completion Post Graduate Internship Program, 1990
Emperor's College, Master of Oriental Medicine (MTOM), 1989
Emperor's College of Oriental Medicine, Licensed Acupuncturist (L.Ac), 1987