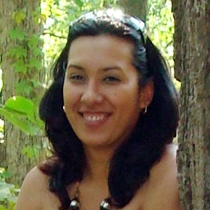 Faith S.
Massage Therapist "LMT"
---
An industry treasure, Faith Sevilla-Bingemer has built a thriving practice based on client loyalty and a sustainable therapeutic relationship. Her secret? Feedback, open communication, and carefully tailored massages.
Helpful and service-driven by nature, Faith feels as though she is perfectly paired with her professional endeavors. The work she performs and the relationships she creates are personally rewarding, but more notably, she is pleased to "provide a great and physically beneficial service to the public" with her talents.
Faith's goal is to produce results with each massage session. Change is possible through her blended approach to health, drawing on the many styles in which she is trained. A graduate of Miller-Motte College, Faith studied deep tissue massage, neuromuscular techniques, Swedish massage, trigger point and other therapies.
With a desire to enhance her clients' quality of life, Faith has a particular passion for working with individuals looking to address muscular issues through massage. Muscular conditions aren't always the result of force or injury; more and more, these tensions can build up from the stresses of the real world.
One of the factors that makes Faith's practice so successful is her dedication to her clients' health and well-being over time. "I have found really great results by setting goals with clients," she says, as well as "educating clients further about long-term benefits of massage." After all, knowledge isn't just power—it's the key to lasting wellness.