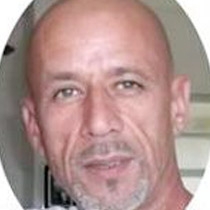 Daniel F.
Massage Therapist "CMT, LMT"
The closer the human body is to its normal alignment, the better it will perform, says Daniel Figueredo, a state licensed and nationally certified massage therapist and the founder of West Palm Beach, Flor.-based Yummy Yummy Massage.
Concerned with the physical well-being of his clients, Daniel draws on his extensive training and background in both relaxation and medical massage work to achieve both improved alignment and enhanced bodily performance. Of course, each client requires a different approach to achieve this.
Im a creative, passionate professional who believes that my clients needs are of the utmost importance, says Daniel of his ability to personalize a massage. I am 100 percent committed to meeting those needs.
Daniel believes that in order to establish proper alignment, there are a number of steps that must be taken beforehand. First we focus on getting rid of your pain, he explains. A massage instructor for other in-training bodyworkers at the Academy of Palm Beach, Daniel is well-equipped to treat the symptoms that years of misalignment tend to produce.
A plethora of treatments, including popular modalities such as Swedish and deep tissue massage, and traditional Chinese techniques like shiatsu, are utilized during sessions. Daniel is also versed in cutting-edge practices, like applied kinesiology and neuromuscular re-programming, that go beyond anything typical. I strive to make the available services within my practice exceed the expectations of my clients, Daniel says.
Daniel is confident that every client—whether they want to be pampered or pain-free—will receive the very best treatment," ultimately accomplishing those personal wishes by the time a session is over. A high percentage of his business is with satisfied, repeat customers, meaning that Daniel is now excited for the opportunity to earn the trust of new clients in the West Palm Beach area.
---
Professional License
MA59662
Certifications
Florida Board of Massage Therapy
National Certification Board for Therapeutic Massage and Bodywork
Specialized Training
Academy of Palm Beach, Massage Therapy and Body Wrapping
Academy of Palm Beach, Massage Instructor
Advanced Myoskeletal Alignment Diploma