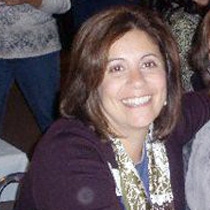 Jacqueline G.
Massage Therapist "LMT"
---
Jacqueline George-Algaier didn't always know she would be a massage therapist. While she began to recognize the healing benefits of touch as a child, her interest blossomed when she began supporting her sister through her battle with ovarian cancer.
Jacqueline has been practicing massage for well over a decade and spent three years studying massage for oncology through Peregrine Institute in Santa Fe, N.M. Her extensive education lead her to a focus in oncology massage, which uses highly specialized strokes to provide relief from pain and discomfort.
Jacqueline has an office in her home, and also practices at an integrative wellness center. Her east-meets-west approach seeks to increase body awareness through Swedish massage, energy work, orthobionomy, trigger point therapy and a number of other styles that improve health and wellness.