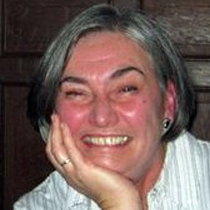 Donna C.
Acupuncturist "LAc"
I treat a variety of issues and conditions, but most of the patients coming to see me are either in pain or they are trying to get pregnant, says licensed acupuncturist Donna Cain. Both respond equally well to acupuncture treatment!
Donna, who holds a master's degree in Acupuncture, treats patients in Pennsylvania, Connecticut and New York. She is also a diplomate of the National Certification Commission for Acupuncture and Oriental Medicine. In addition, Donna works with a group of physiatrists (doctors who specialize in physical medicine), with a focus on improving methods of pain management.
Acupuncture is helpful when things go off track, Donna says. Pain is the very definition of off track; it is the bodys way of communicating that there is an imbalance. In traditional Chinese medicine theory, acupuncture regulates the flow of qi (vital energy) throughout the body, correcting those imbalances and relieving pain.
Donna believes a healthy lifestyle is imperative to achieving overall health. Acupuncture is very much supportive of a healthy lifestyle, she says. I help people who want to live life as best they can.
---
Professional License
CT 223
Certifications
National Certification Commission for Acupuncture and Oriental Medicine
Connecticut Department of Public Health
Specialized Training
Tri-State College of Acupuncture, Master of Acupuncture