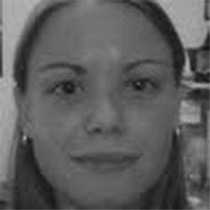 Debra D.
Personal Trainer "CPT"
Debra Denimarck is not big on charging high fees, pushing long-term contracts or offering boring, run-of-the-mill exercise programs. A certified personal trainer, she wants to change that by offering an alternative—motivation, structure and convenience through D'Feat Fitness, her in-home services on Long Island, N.Y.
Growing up, Debra never planned on being a personal trainer. She played tennis competitively, winning numerous championships, but the thought still wasn't on her mind.
Debra attended Suffolk County Community College in pursuit of a degree in business, then realized how dull business could actually be. Instead, she enrolled in the school's fitness specialist program with the intention of becoming a physical education teacher. By the end of the program, after helping countless faculty members reach their fitness goals and having a great time in the process, she realized that personal training was actually the perfect path.
After she became certified through the National Federation of Professional Trainers (NFPT), Debra worked for several gym chains with mixed feelings. Some aspects were okay, others not so much, but ultimately realized that her clients nor her were getting everything they could from sessions. She started D'Feat Fitness after the start of 2011 and has enjoyed every moment since.
As a trainer, Debra works with clients trying to lose weight, reduce fat, increase strength and improve conditioning, incorporating lots of laughs into sessions but serious results as well. Striving to help clients reach their health and weight loss goals, she routinely feels in awe of being able to completely change a person's outlook on life and simply loves being able to instill clients with confidence.
"Being strong isn't measured by how much you can pull or push," Debra says. "Being strong should be measured by what you can overcome."
---
Professional License
44309
Certifications
National Federation of Professional Trainers (NFPT)