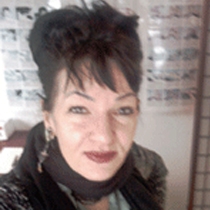 Sabrina C.
Acupuncturist "LAc, MSOM"
German transplant Sabrina Cornell Miller is a licensed acupuncturist with over 15 years of experience. She believes in the natural healing processes of the body and uses acupuncture, Reiki, essential oils and complimentary healing methods to help clients achieve an optimal state of health.
While Sabrina had set her sights on becoming a traditional doctor early in life, she found the western medicine model too limiting and shifted her passions toward the east. What she found was an interest in the kinds of holistic health that could treat patients from a whole body and mind perspective.
Sabrina, whose practice is based in Minneapolis, Minn., wants to make sure her clients' experience is as comfortable and effective as possible. She graduated from the Minnesota Institute of Acupuncture and Herbal Studies in 1997, and has degrees in both Oriental medicine and pharmacology.
What to Expect
Each client is given an in-depth assessment of their conditions and an initial treatment that not only hones in on chief complaints, but takes into account the whole person. This stems from Sabrina's philosophy, inspired by eastern medical practices, that symptoms stem from both physical and mental orientations.
Sabrina's tools for this total body experience include a practice with four treatment rooms, a classroom for instructing Reiki and other healing methods and an in-house pharmacy. Best of all, for those days when your body is at its worst, she even does house calls.
---
Professional License
1130
Certifications
National Certification Commission for Acupuncture and Oriental Medicine
Minnesota Board of Medical Practice
Specialized Training
Health University Chiropractor College, Minnesota Institute of Acupuncture and Herbal Studies, 1997