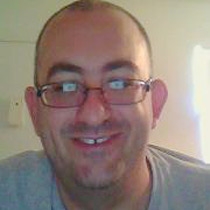 Michael C.
Massage Therapist "LMT"
Licensed massage therapist Michael Crowley has a passion for healing. "I have an intense interest in homeopathy and holistic practices," he says. "I marvel at the natural world."
This long-held fascination led Michael to seek a career in massage therapy and holistic healing. His mission in life is to help his clients discover harmony within themselves. "My work is an effort to bring balance to their physical, emotional and spiritual bodies," he explains.
Utilizing a variety of techniques, like deep tissue massage and breathwork (conscious alteration of breathing), Michael restores his clients' sense of calm and relaxation. For patients suffering from chronic or post-injury pain, Michael advises neuromuscular therapy and myofascial release. If clients wish to experience a deeply spiritual approach to their healing, Michael incorporates qigong, an ancient Chinese technique that combines deep breathing with slow, repetitive fluid movement.
Michael says that most of his clients are looking for ways to balance their lives naturally. "I want to educate them on how to take control of their health," he says. "Together we will achieve homeostasis."
What to Expect
Michael considers the whole body and all of its energy systems when crafting a customized approach to his clients' treatments. Michael specializes in several modalities, including relaxation, deep tissue and sports massage, as well as Neuromuscular Therapy, Polarity Therapy, athletic massage, myofascial release, breathwork and qigong.
---
Professional License
License Number MA44745
Certifications
Florida Board of Massage Therapy
Specialized Training
Space Coast Health Institute, 2004