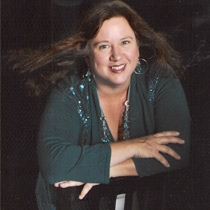 Rosemary R.
Massage Therapist "LMT"
The owner of Ethical Massage, a mobile massage service in South Tampa, Rosemary has specialty training in Structural Energetic therapy and CranioSacral therapy for acute and chronic pain and postural distortion. She also has training and experience in Esalen relaxation massage, sports massage, and pre- and post-natal massage.
Despite being diagnosed with scoliosis at the age of 11, Rosemary enjoyed an active lifestyle as a child enrolled in tap and ballet classes, as a teenager on the swim and gymnastics teams in high school, and currently as an adult in her daily routine. Nevertheless, the misalignment of her spine still caused pain and discomfort, which led her to research and learn techniques to relieve and correct the issues caused by her postural distortion.
As a massage therapist, Rosemary is particularly interested in relieving postural distortion patterns and pain in her clients, primarily using Structural Energetic therapy and CranioSacral therapy to help relieve those issues. However, Rosemary is also skilled in several other massage modalities. This broad foundation allows her to successfully massage a variety of clients, from seniors to professional athletes, including the Tampa Bay Buccaneers football team (even though she originally hails from Green Bay and is a Packers fan!).
---
Professional License
FL License MA8063
Certifications
Florida Board of Massage Therapy
Specialized Training
Suncoast School of Massage, Tampa, FL (1987)
Current & Previous Employers
Ethical Massage (Tampa, FL)