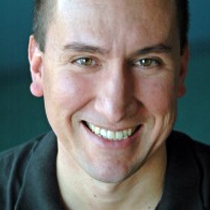 Jeffrey H.
Personal Trainer "CSCS"
Jeffrey Harrison, a certified personal trainer and strength and conditioning specialist in Pottstown, Penn., has seen countless individuals struggling with poor advice or ineffective exercise programs. Since 1996, he's aimed to turn their plans around.
"There's too much bad information out there," Jeffrey says of the collection of fads, phases and hype surrounding the exercise industry. "I'd like to become the last resource of sound knowledge backed by evidence for all of my clients."
Offering mobile services to residents in the Greater Philadelphia area, Jeffrey creates routines that are, "based on sound knowledge and solid fundamental, scientific principles." He offers one-on-one sessions, group training and sport specific conditioning. He also provides nutritional recommendations and assists with improving flexibility and rehabilitation exercise.
Believing in "accomplishing more with less," Jeffrey designs routines involving resistance training—squats, lunges, dips, pull-ups and pull-downs—rather than overburdening the body with "accessory exercises" like bicep curls. He also encourages clients to follow a better diet, because, as he says, no matter how many squats and dips you do, it will not "exercise away poor eating habits."
---
Certifications
American Council on Exercise (ACE)
Specialized Training
Certified Strength and Conditioning Specialist, NSCA
Certified Personal Trainer, NSCA
Certified Advanced Health and Fitness Specialist, ACE