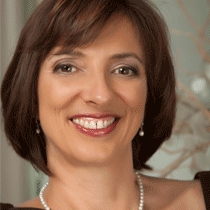 Shiroko S.
Acupuncturist "MD, LAc"
Many visitors to the Heart to Heart Medical Center are generally fed up with conventional doctors or alternative treatment providers who fail to provide relief. In practice for more than 20 years, Dr. Shiroko Sokitch blends both disciplines for individualized solutions that reduce pain and promote well-being.
While completing a general surgery residency at Swedish Hospital in Seattle, Wash., Dr. Sokitch came to a simple realization—being a surgeon was not for her. She continued as an ER physician for 10 years before opening her own alternative healing medical center in 1993.
Dr. Sokitch believes in achieving balance for best health and treats the whole person, not just one aspect or complaint. A proponent of the "20/30/50 Healing Path," she teaches that 20 percent of a problem is physical, 30 percent is lifestyle-related and 50 percent involves emotional and spiritual concerns.
While routine medical exams might take five minutes or less, the initial visit with Dr. Sokitch lasts a full one-and-a-half hours. During this time, she thoroughly reviews each client's background, including diet, lifestyle and exercise, before determining the appropriate treatment program.
Rather than taking two distinct approaches, Dr. Sokitch combines Eastern and Western medicine to create a comprehensive treatment. Sessions may involve acupuncture, CranioSacral Therapy, herbs, supplements and diagnostic tests.
---
Specialized Training
Northwest Institute of Acupuncture and Oriental Medicine