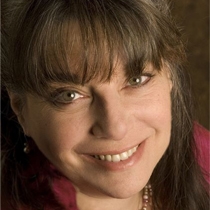 Jody E.
Acupuncturist "LAc"
How can a client successfully treat chronic pain, seasonal allergies, depression and digestive problems in one office? By utilizing the acupuncture knowledge, skills and holistic techniques of Jody Eisemann.
Have you reached the end of your rope in regards to treating your chronic pain or illness? If so, you're in the same boat as many of Jody Eisemann's clients—ready to use acupuncture, your "last door in the hallway" of treatment modalities.
Jody was herself a patient suffering from chronic pain with no help from traditional Western medicine. After living in extreme discomfort due to whiplash for more than a year, she decided to nix the pills and try acupuncture. After two sessions, Jody was pain free—and she was inspired to help others discover this same sense of well-being.
After nearly two decades in the field, Jody now treats clients in two Connecticut locations. Along with restoring her clients to health with acupuncture, Jody's goals include empowering clients to "help themselves feel well" through nutrition education, herbal remedies and lifestyle choices.
In addition to the range of her experiences, Jody has spent several years studying under San Diego's Dr. Richard Tan. She is the former secretary and president of the Connecticut Society of Acupuncture and Oriental Medicine, and has a number of Traditional Chinese Medicine techniques at her disposal, which she uses to best craft holistic treatment plans for her clients.
---
Professional License
43.000102
Certifications
National Certification Commission for Acupuncture and Oriental Medicine
Connecticut Department of Public Health
Specialized Training
New England School of Acupuncture