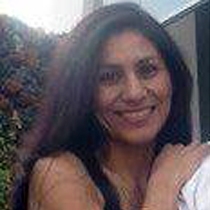 Maria B.
Acupuncturist "LAc"
After a motor vehicle accident in the early 1990s, Maria Baraybar Lee suffered a head injury, leaving her with excruciating pain. She became interested in Traditional Chinese Medicine as a result, and has since "witnessed many miracles" through treating herself and others with acupuncture.
"Traditional Chinese Medicine gave me back my life," Maria says. "I know it works." Following a series of acupuncture treatments, she immediately began decreasing the amount of medication prescribed for her accident injuries. With a doctorate degree in marine biology, she decided to master the modality, help others heal just as quickly and show clients how to become more aware of their bodies in the process.
"I teach my patients to listen to their body, to be more aware of the things they need to be healthy and in balance," Maria says. When clients become an active part of their own health care, she notes, they are more likely to feel better and motivated to keep getting healthy.
Born and raised in Peru, Maria has been to many areas of the world where life is simply not easy. Before immigrating to the United States, she participated in various international projects, including educating rural health care workers in Guatemala and working with AIDS patients around the globe. Her experiences have instilled her with great empathy for those suffering from pain, allowing her to feel deeply connected to each client.
Based in Denver, Colo., and specializing in gynecological issues, most of Maria's clients are women. However, she also works extensively with clients with sports injuries and those in pain after motor vehicle accidents.
---
Professional License
L.Ac # 687
Certifications
National Certification Commission for Acupuncture and Oriental Medicine
Colorado Department of Regulatory Agencies
Specialized Training
Colorado School of Chinese Medicine, 2001