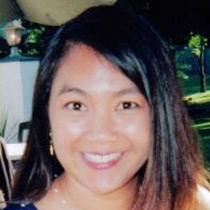 Teri L.
Massage Therapist "LMT"
Teri Lange knows that therapeutic massage is important to receive on a regular basis—and it's not just because she's a bodywork professional. Practicing what she preaches, Teri enjoys receiving massages herself to stay healthy and give her immune system a boost.
Born in the Philippines, Teri is one of nine children (she is the third oldest) and moved to Malaysia before settling in upstate New York at the young age of 12. From 1996 to 1998, she attended the highly regarded Swedish Institute of Massage Therapy, earning her license to practice in the state of New York—the place she now calls home.
Teri has continued to pursue advanced forms of education of varying degrees since her initial studies. She earned her LaStone Massage Therapy Certification by successfully completing all of the requirements of a 30-hour instructional program in 2000, and went on to receive hands-on training in sports massage and sports medicine through a 40-hour program in 2006.
---
Professional License
27 011471
Certifications
New York State Board of Massage Therapy
Specialized Training
Swedish Institute, New York, NY (1998)
International Dermal Institute, New York, NY
LaStone Massage Therapy Certification
Pennsylvania Institute of Massage Therapy, Quakertown, PA