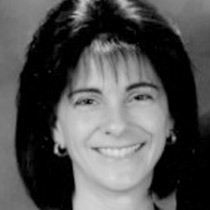 Jeannette H.
Massage Therapist "CMT, LMT"
Jeannette Hallerman brings the therapeutic benefits of bodywork to offices in Amherst, N.H., providing holistic relief from neck and back pain to all those she works with.
No stranger to chronic pain herself, Jeannette struggled with neck problems and related neurological issues for years. Finding no improvement from neurologists, physical therapists and chiropractors, who didn't understand the root of her symptoms, Jeannette sought the help of a massage therapist. She began receiving deep tissue chair massages and has been symptom-free ever since.
Inspired by the effectiveness of her bodywork sessions, Jeannette went on to become a state licensed and nationally certified massage therapist, training at the North Eastern Institute of Whole Health. Today, through New England Workplace Therapies, she "passes on the cure" to those who struggle with long-term muscular tensions and related ailments, and loves every minute of what she does.
---
Professional License
State license/Certificate: MA 9410 State license/Certificate: NH 2864M
Certifications
Massachusetts Board of Registration of Massage Therapy
New Hampshire Office of Program Support, Licensing and Regulative Services
National Certification Board for Therapeutic Massage and Bodywork
Specialized Training
North Eastern Institute of Whole Health, Manchester, NH