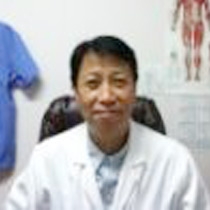 Richard K.
Acupuncturist "LAc"
Richard Ki is a licensed acupuncturist with over 20 years of experience practicing in Orange, Calif. His aim is to not only alleviate the symptoms of physical and emotional conditions but to more importantly treat the underlying causes and to improve his patients' quality of life.
Richard's specialties are far ranging and include pain management for back and disc problems, neck and shoulder concerns, spinal conditions, accident, work and sports injuries, muscle aches, sprains and other strains. General treatments are also a mainstay of his west coast facility, from chronic fatigue, depression and anxiety to headaches, migraines, insomnia and post-operative nausea.
Women can improve their health with Richard's acupuncture expertise as well whether dealing with pre- and post-menstrual issues or the symptoms of menopause—irritability, hot flashes, dizziness and "frozen shoulder" included. At his private studio, AcuRadiance, Richard now provides anti-aging care through his non-surgical facial rejuvenation program too.
Richard is a graduate of the Southern California University of Asian Medicine. His patient-oriented approach emphasizes the relief of current complaints while ensuring the prevention of future ones.
---
Professional License
AC 14303
Certifications
California Acupuncture Board
Specialized Training
Southern California University of Asian Medicine, 2005