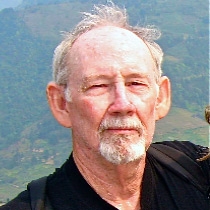 Hubert M.
Personal Trainer "CES, CPT"
Hubert Maloy began running as an overweight 64-year-old. Seven years later, he is an ACE-certified personal trainer and NASM-certified correctional exercise specialist, working primarily with special needs populations.
Most of Hubert's clients are over 40-years-old, old enough, according to Hubert, that they are, "beginning to suffer the accumulated consequences of an unhealthy lifestyle." Hubert can sympathize. He first began running when he was 64-years-old. He soon became fit, got his certification as a personal trainer, and now spends his time helping others make the same journey.
Hubert typically works with clients in their homes—removing excuses about not having time to get to the gym. An exercise session will typically include multi-joint movements using hand weights, bands and body weight along with nutritional guidance.
Unlike many trainers, Hubert doesn't emphasize working out to look good. Instead, he promotes self-reliance and wellness, teaching his clients how to take control of their health.
Hubert's hobbies include jogging, reading, blogging and writing. He has four children, four grandchildren and three great-grandchildren.
---
Certifications
American Council on Exercise (ACE)
National Academy of Sports Medicine (NASM)