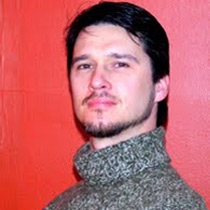 Ted G.
Massage Therapist "LMT"
Ted Goodnight is a licensed massage therapist offering outcall services throughout the valley, with locations in Greenfield and Amherst. He is versed in several therapeutic styles of bodywork designed to address body dysfunction, including pain relief, postural deviation, or relief of tight, tense muscles.
As a highly trained massage therapist, Ted has experience treating hypertonicity and muscular constrictions through the application of deep tissue massage and myofascial release, both which help to reduce associated pain and increase range of motion. Trigger points and sciatica are also areas of expertise, though his techniques can bring relaxation ("which can itself be very therapeutic," he says) as well.
For Ted, massage is an important and alternative form of treatment that bears the potential to eliminate the need for, while accelerating recovery after, certain medical procedures. In some cases, "personal touch" can be as beneficial as a trip to the doctor, and he welcomes the opportunity to assess and work with those in need of healing.
---
Professional License
9911
Certifications
Massachusetts Board of Registration of Massage Therapy
Specialized Training
Branford Hall Career Institute, Massage Therapy, 2009