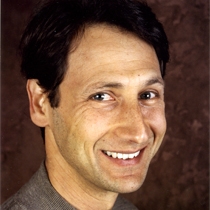 Andrew R.
Acupuncturist "LAc"
For clients struggling with addiction, pain or depression, Andrew Rader applies his many years of therapeutic experience to assist them in developing a detailed road map to recovery.
"I have a passion for blending the best of Chinese medicine with modern Western science to address the contexts of our lives here in the San Francisco Bay Area now, in the 21st century," says Andrew, a licensed acupuncturist and master of Traditional Chinese Medicine.
Andrew has been practicing tai chi, qigong and meditation in Lagunitas, Calif. for more than 20 years. His experience with acupuncture, hypnosis and traditional Chinese therapies puts him in high demand with clients struggling with addiction. Andrew is also skilled in treatments for pain relief, aging concerns, digestive issues and autoimmune disorders.
Building the foundation of his practice, Andrew spent a significant period of time pursuing his internship in China at the Japan Friendship Hospital in Beijing. There, he studied smoking cessation therapy and hypnosis with Will Goodey before returning to the Bay area and opening his private practice, Qi Awareness.
Today, Andrew is a dedicated practitioner who promotes optimal health for all his patients while encouraging them to approach healing as a sustainable and enjoyable modification of habits. His mission: To help clients alter their lifestyle in a way that achieves results.
---
Professional License
#3126
Certifications
California Acupuncture Board