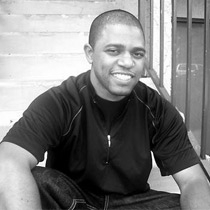 Desmond D.
Massage Therapist "CMT, LMT"
Consider your massage an investment in your health, insists Desmond Diaz, a certified orthopedic massage therapist with a strong understanding of how various forms of bodywork can be essential to rehabilitation and injury prevention.
With a unique perspective on therapeutic massage, Desmond brings to each client a solid background in the study of the human body and biomechanics. Working in several rehab-specific environments, including hospital inpatient and outpatient clinics as well as independent and assisted living homes, equipped him with the necessary knowledge to implement critical assessment and treatment techniques, catering to client needs on a personal basis.
With orthopedic massage, the primary step is to assess the injury or discomfort and to match the physiology of the injury to the physiological effect of the potential treatment. Not only must clients learn to adapt to the treatment, but he also edifies them on the proper rehabilitation protocol to ensure the best results.
Desmond has served as a massage therapist at such events as the Disney Marathon, Radio Disney's Diva's on a Dime Event, NKKU Karate and Kung Fu Olympics and March of Dimes' Mudd Volleyball. He offers a refreshing perspective on massage for therapeutic purposes due to his long-standing experience and his passion for quality care, yet it's his commitment to his profession that keeps clients returning to Desmond time and again.
---
Professional License
MA#51192
Certifications
Florida Board of Massage Therapy
National Certification Board for Therapeutic Massage and Bodywork