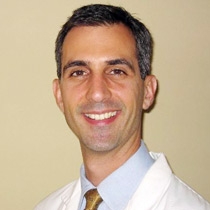 Stephen B.
Acupuncturist "MS, Dipl Ac, LAc"
Natural therapies provide the least invasive route of treatment, explains Stephen Bonzak, a licensed acupuncturist and the founder of Chicagos Health Traditions Acupuncture and Herbal Medicine Clinic.
Illness occurs when our bodies are weakened or when we have an imbalance of qi, the bodys life-force energy, says Stephen. Acupuncture and herbal therapy can strengthen and improve the flow of the body's qi, making us less susceptible to disease.
Stephen goes on to describe that improper circulation of the qi can result in a persons emotions becoming imbalanced. They can become stressed, and bacteria and viruses are free to attack the body. Acupuncture provides a time to calm the mind, become centered, and let stress melt away, he says.
In addition to treating stress and disease, Stephen believes acupuncture and Chinese herbal therapy are effective in helping clients maintain a healthy weight, and can even make them appear younger. Acupuncture increases the release hydroxyproline, which is the main component of collagen, he says. Beautiful skin radiates outward from a balanced internal energetic environment.
Why should patients consider acupuncture before Western medications or plastic surgery? Stephen notes that, Traditional Chinese medicine has its philosophical roots in nature." Gentle yet powerful, these ancient methods help to harmoniously balance the body and restore health.
What to Expect
Pain should not be part of an acupuncture session. Typically, acupuncturists insert six to 18 sterile, single-use needles at various points on the body. The needles are intended to adjust the flow of qi and blood throughout the system, in order to regain a healthier state.
To achieve the proper therapeutic effect, the practitioner will stimulate the needles, and you may feel heaviness, distention, tingling or warmth. Some people experience a surge of energy, while others feel more relaxed.
---
Professional License
198000523
Certifications
National Certification Commission for Acupuncture and Oriental Medicine
Illinois Department of Professional Regulation