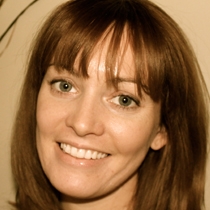 Vanessa M.
Acupuncturist "Dipl Ac, LAc"
After years of long-distance running, Vanessa McKay suddenly found herself suffering from chronic stress fractures in her shins. While seeking help to prevent further injury, Vanessa discovered the healing power of acupuncture.
I had such a profound experience during my treatment that I decided to study this wonderful medicine, Vanessa says. In addition to pain relief, I had improved digestion, less anxiety and overall better-quality health. I became an acupuncturist in order to share this feeling.
A typical session with Vanessa begins with a tongue diagnosis and pulse palpitating, which can determine imbalances in the body. Treatment lasts about 45 minutes to an hour, and concludes with a conversation focused on nutrition and lifestyle coaching.
Acute conditions typically achieve positive results within a few treatments, says Vanessa. Chronic issues require more sessions, and will be addressed on an individual basis.
A quote from Plato sums up Vanessas philosophy toward healing: "The greatest mistake in the treatment of diseases is that there are physicians for the body and physicians for the soul, although the two cannot be separated. Vanessa is committed to providing therapy that merges the two, and helping her patients achieve their wellness goals.
---
Professional License
25 004453
Certifications
National Certification Commission for Acupuncture and Oriental Medicine
New York Division of Professional Licensing Services