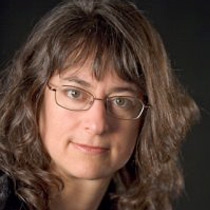 Lisa N.
Acupuncturist "LAc"
Lisa Nicholson, an enthusiastic cyclist and rock climber, knows just how important health is to being able to participate in the activities we love most. The majority of her patients feel the same, and are educated individuals who are eager to contribute to their physical well-being.
Lisa, a California state licensed acupuncturist, is the owner of Eastern Body Therapy. She is a qualified medical evaluator (as part of California Worker's Compensation system), a vocational rehabilitation counselor and a certified Kripalu Yoga teacher too.
A health care provider since 1982 (though really, she's been involved in the industry since she began working in her father's dental practice at 16), Lisa completed her post-graduate training in the treatment of hepatitis C with Oriental medicine. At the Pacific College of Oriental Medicine she dedicated her time to studying under Misha Cohen, L.Ac. and Dr. Robert Gish, M.D.
Lisa's work is highly customized, her treatment plans which are meticulously tailored to meet the needs of her clients. She additionally works with referring physicians, chiropractors, counselors, physical therapists and other professionals upon request to facilitate the best possible care with the most favorable outcome.
---
Professional License
#Ac7347
Certifications
National Certification Commission for Acupuncture and Oriental Medicine
California Acupuncture Board
Specialized Training
Diplomate of the National Board of Acupuncture Orthopedics