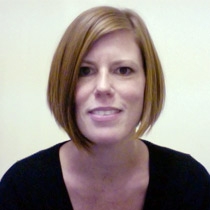 Chantal D.
Acupuncturist "Dipl OM, LAc"
Balance a lifetime of poor dietary choices and excess stress by implementing small lifestyle changes, says licensed acupuncturist Chantal Davis. Only then can you find the motivation to continue on a path of improved health and wellness.
Chantal believes in the human body's ability to heal itself. She advocates for the prevention of disease and the retention of a sound emotional and physical well-being through the use of non-invasive treatments—acupuncture, herbs, exercise and proper diet included.
A world traveler with a passion for engaging in other cultures, Chantal is constantly seeking to grow on multiple levels, and does so through advanced education and by simply listening to what others have learned. Not only does she love to pass on her discoveries to patients, but Chantal also values her clients' knowledge and looks to grow from their insights as well.
While she has experience treating numerous health conditions, including orthopedic injuries, acute and chronic pain, emotional disorders and digestive concerns, Chantal—a dedicated mother—finds particular enjoyment in helping women throughout their pregnancy. Many of the clients she attracts are women who are battling with hormonal imbalances, menstrual disorders and fertility issues and who want to remedy their woes through alternative means.
---
Professional License
13487
Certifications
National Certification Commission for Acupuncture and Oriental Medicine