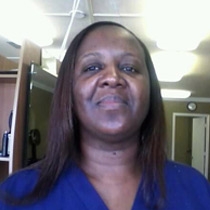 Jacqueline C.
Massage Therapist "LMT"
"Don't just dream about it, but plan and execute it," suggests licensed massage therapist Jacqueline Cole-Wright. An hour-long massage session is a great place to start.
As the Owner of Pure Indulgence Massage & Spa, LLC in southwest Florida, Jacqueline has dedicated her business to bringing massage services to client's homes in Lee, Collide and Charlotte counties in southwest Florida.
What many people may not understand is that, while it's important to take the time to relax, it's just as crucial to do so in a way that's healthy for our physical and mental psyche. Through her professional endeavors, Jacqueline encourages clients to follow through with their relaxation techniques, be it a massage, a facial or even a quick pedicure.
Massage in particular has many advantages for your health, improving circulation, aiding in stress relief and facilitating the elimination of waste products in the body. In addition, it can help to create a more restful night of sleep while leaving the body with a sense of well-being that lasts for days.
According to Jacqueline's experiences, massage should never be painful or leave you feeling battered and bruised. While mild discomfort may arise while tending to adhesions or extreme muscle tension, you should never leave contemplating whether you want another. That said, massage should be a regular part of your health regimen, says Jacqueline.
---
Professional License
#MA64247
Certifications
Florida Board of Massage Therapy