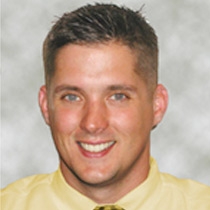 Matthew E.
Acupuncturist "LAc, MSAOM"
"Many patients are often unsure where to go for treatment and what the difference is between each therapy," says Matthew Enright, a respected acupuncturist in Manhattan and West Islip, N.Y. "The beauty of our approach is you don't have to make that decision alone."
Matthew grew up in West Islip, less than a mile away from his Long Island office. Having the unique opportunity to practice in the town in which he was raised, Matthew's greatest triumph (and he has many), is being able to support and give back to his community on a local scale.
Matthew earned his master's degree in acupuncture and Oriental medicine from the Atlantic Institute of Oriental Medicine, where he graduated at the top of his class. Today, he is nationally board certified in acupuncture and Oriental medicine by the NCCAOM and is licensed to practice in the state of Florida and New York.
With a background in medical illustration, Matthew was afforded the chance at an early age to create patient education materials and conceptual designs for a number of publications. He went on to study under and intern with world renowned neurologist and gynecologist Dr. Fu, focusing on health concerns through acupuncture, acupressure, homeopathy, NAET and herbal therapy.
---
Professional License
New York State License # 004403-1
Certifications
National Certification Commission for Acupuncture and Oriental Medicine
New York Division of Professional Licensing Services
Specialized Training
Atlantic Institute of Oriental Medicine, Master's in Acupuncture and Oriental Medicine (MAOM)