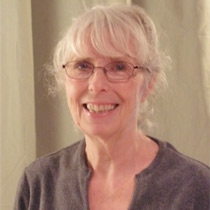 Anne H.
Massage Therapist "LMT"
---
With Anne Hartley, it's all about you—her client. In her words, "I try to focus on the individual and listen to what they tell me."
Anne is a practicing massage therapist with more than two decades of experience. She is certified in neuromuscular and myofascial therapy, and uses these modalities throughout a therapeutic massage to relieve tense muscles and physical ailments.
Clients of Anne's enjoy the way she works along the spine to reduce pain, in addition to the way she handles the neck and shoulders. "I have put together a system using different techniques that work well for neck and shoulder tension and headaches," she describes.
Certified by the Ohio State Medical Board, Anne is a provider for NGS medical insurance and works with faculty members of the Ohio State University. Her passion for natural healing, however, spans many decades, extending as far back as her childhood in the suburbs of London.
At the age of four, Anne began to experience severe asthma attacks that were alleviated with the help of a naturopathic physician. Fascinated with the results as she continued to grow, learn and explore, Anne adopted a healthful lifestyle that focused on a whole diet, herbs, aromatherapy and the Bach flower essences (a system of 38 flowers that remedy emotional imbalances).
Almost immediately, Anne loved the idea that she could help others in the same way her physician once helped her. Today, she is certified by The American Association of Drugless Practitioners, and reminds her clients to maintain a healthy diet, tall posture and to avoid carrying heavy pocketbooks and briefcases after and in between sessions.