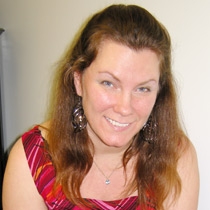 Lara A.
Acupuncturist "AP, DOM"
Step into the office of Lara Aitken, a licensed acupuncturist whose studio can be described as relaxing, tranquil and serene—three elements that are essential for healing to begin.
After years of combined studies, Lara is able to offer an array of services that treat the many needs of her patients. For this reason, it's important that Lara performs a thorough evaluation during the first meeting to determine an optimal plan for her client's health.
Lara is a Diplomate in Acupuncture through The National Certification Commission for Acupuncture and Oriental Medicine. She is a certified biopuncturist and acupoint injection therapist as well as a Master Life Coach and herbal practitioner.
---
Professional License
AP2250, MA24877
Certifications
Florida Board of Massage Therapy
Florida Board of Acupuncture
Specialized Training
National College of Oriental Medicine, 2006
Rhema International, Certified Master Life Coach,
The Florida College of Integrative Medicine, 2002
Wood Hygienic Institute, 1995
Swenson Skills Center, Cosmetology, 1990