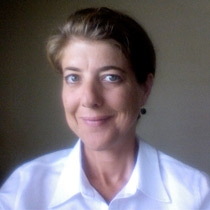 Nanci S.
Acupuncturist "LAc"
"Finding ways to minimize stress is the first step toward healing," says licensed acupuncturist and herbal therapy guru, Nanci Simari. "Acupuncture works as a wonderfully effective way to help reduce your stress response, and to maintain a feeling of well-being."
Nanci, who claims her clients often experience amazing results with only a few treatments, focuses her acupuncture sessions on redirecting the flow of qi. She aims to recoup clients' energy flow, helping them to "leave each visit feeling better than when they arrived."
It's important to Nanci that she takes time to get to know her clients and understand their individual concerns. In addition to her belief in acupuncture and herbal remedies, she loves to share her appreciation of nature, and encourages her clients to participate in outdoor exercise and herb gardening.
"Acupuncture is a natural release, and if you are experiencing an inordinate amount of stress in your life, I highly recommend it," Nanci says. "Release stress and get healthy!" she adds.
---
Certifications
National Certification Commission for Acupuncture and Oriental Medicine
Specialized Training
Pacific College of Oriental Medicine, Master of Science, Oriental Medicine, 2005