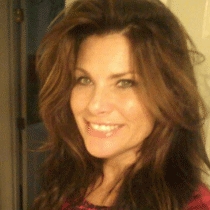 Janie S.
Esthetician
If you've been searching for non-invasive procedures with lasting results, look no further than Georgia's own Janie Shelton who uses her expertise to treat each client to an unforgettable experience.
All that glitters is gold. Words have never been truer when indulging in any one of Janie's FacialGym Skincare services, including her gold mask treatments.
Enter any of Janie's four offices and live in the lap of luxury for an hour—or two, or three. With her extensive training and knowledge, combined with the lavish services offered, Janie makes sure her clients leave feeling like their most confident and beautiful selves.
Janie knew she was on to something when she used microcurrent herself as a model volunteer while in school. One side of her face was lifted while the other remained the same. Students' mouths dropped. It was an eye-opener for Janie, and as she researched more about the health benefits of microcurrent, she knew that it would become her specialty.
You don't have to look further than Janie's own clients for proof either. "Our client results motivate us!" she says. "We like to see results and know we are helping people."
---
Specialized Training
Specialized in Skincare Modalities Light Emitting Diodes
Photo Rejuvenation Microcurrent, Low Level Electrical Current (white papers)
Patented Technology Microdermabrasion Reflexology Synergy