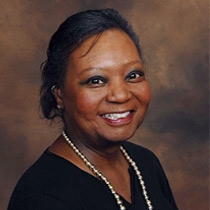 Kweli Y.
Massage Therapist "LMT"
"We all need some time to get away from the busy world and focus on taking care of ourselves," says Kweli Ya-Saleem, a licensed massage therapist. "At Alternative Health Services Massage Therapy, you can escape from the stress of your responsibilities and soothe your body and mind."
Kweli has always fostered a deeply ingrained need to help others to feel confident, both physically and emotionally, and to develop a positive self-esteem. Massage offers a means for people to check in with their body and to pay attention to changes in health.
"The body will always tell what it needs," Kweli explains, encouraging clients to respect and listen to what they're feeling at any given point in the day. Demonstrating her variability, she offers relaxing massages for those who are looking for it, and for clients with chronic problems, she can address those issues too.
While Kweli's clients vary in age and range from 30-years-old to 80-years-young, loyalty is a common attribute among them, as proven by her longest running one who's been returning for nearly a decade. She welcomes the chance to work with new clients as well as the opportunity to earn their trust in a supporting environment.
---
Professional License
017695-1
Certifications
New York State Board of Massage Therapy
Specialized Training
Center for Natural Wellness School of Massage Therapy, 2002-2004