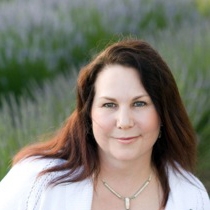 Karen B.
Aesthetician "LE"
Treat your skin to what clinical esthetician Karen Borgfeldt calls "red carpet treatments" without the Hollywood prices at Hello Beautiful Skin Clinic, her private space in Santa Rosa, Calif.
Karen established her skin care studio in 2001 to offer her clients a unique blend of "clinical" and "spa" services—treatments that are both relaxing and effective at the same time. State of the art treatments, clinical cosmetic services and dermatological product recommendations are available to address everything from stress to premature aging to bothersome brown spots.
"I believe and teach that our faces are who we are," says Karen, continuing on to explain that all of her clients deserve to be cared for "to honestly project who we are on the inside." What she offers exceeds industry standards, and the products and skills which she offers are results driven—just as her clients have come to expect.
Karen has more than 25 years of experience and holds three licenses in the state of California. She is a licensed esthetician, a cosmetologist and an esthetics instructor, but above all, she is an attentive and insightful beauty ally. Karen aims to deliver immediate and cumulative results in a non-invasive, efficient manner, enhancing her clients' natural beauty in a highly personalized manner.
"If you have been looking for a solution to improve your skins appearance and want to have a spa experience where you are not referred to as a 3:00,"' Karen's studio is where you want to be.
What to Expect
A detailed treatment regimen. As with a personal trainer, Karen "exercises" the skin to "promote its natural function" and facilitate rejuvenation. When clients are unable to make an appointment, they have been known to say, "My face misses you."
A history and discussion of all concerns kicks off each consultation. Karen examines the skin and makes suggestions as to how it can be improved, discussing all options with her client. She then creates professional treatment plans that are specially designed for each client's needs.
"It is always my intention to understand their goals and expectations when I meet them for the first time, and to create a home care program they can stick with," Karen says. Written step-by-step instructions for proper use of home care products, as well as follow-up e-mails, makes this possible.
---